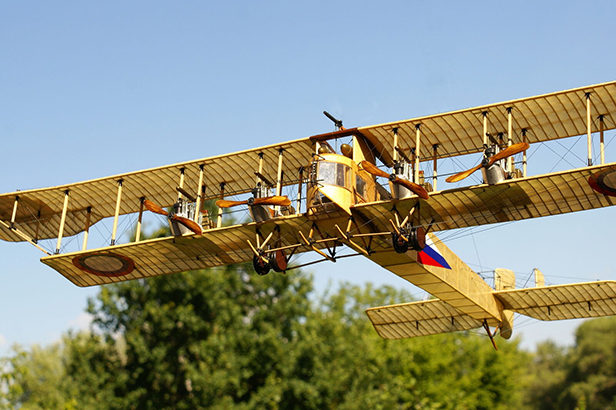 A handmade, 1/32 model of the Sikorsky Ilya Muromets has been spotted for sale. The listing states:
Model aircraft Ilya Muromets scale 1:32 made by hand by our masters. You can call a small copy of the aircraft. The model is executed in the smallest details outside and inside and will satisfy the most pretentious and experienced fans of aircraft modeling. On the model you will see: movable arms, rotating the screws, a removable cover for the cockpit view on the interior, transparent windows and all the stretch marks most relevant to the original. When creating this model, materials that were used in the production of the aircraft were partially used. The model is installed on the surface directly on the chassis without additional support, also has a place for mounting cables for hanging the model to the ceiling.
The model reportedly has a wingspan of 97 cm and measures 59 cm in length. It is located in Russia and is currently being offered for US $4,921.87. Click here to check out the complete listing.