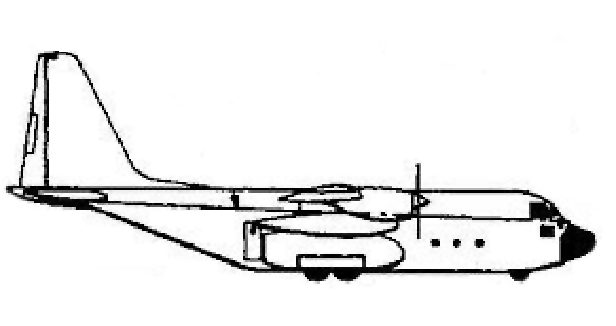 1958 Lockheed C-130A "Hercules" S/N 3212 (N131EC), described as "the only civilian FAA approved C-130A in the world" has hit the market. The listing states (in part):
The Only C-130A Licensed By The FAA. Lapes Roller System, Airdrop Capability For Paratrooping. End User Agreement Required. For Sale Or Trade.
The airframe reportedly has 11,615 TTSN; 2,324 hrs since Lockheed anti-deterioration service check; 751 hrs since last "D" check and 9,362 landings since new. The four Allison T-56A-11 engines have 225, 775, 470 and 1150 SOH.
The machine is described as offering an extensive avionics package as well as a full set of maintenance and inspection manuals. It is located in Louisiana and is available for $1,500,000 USD (it can be sold to only U.S. government approved countries). Click here and here to check out complete listings.
(Image: Public Domain via Wikimedia Commons)