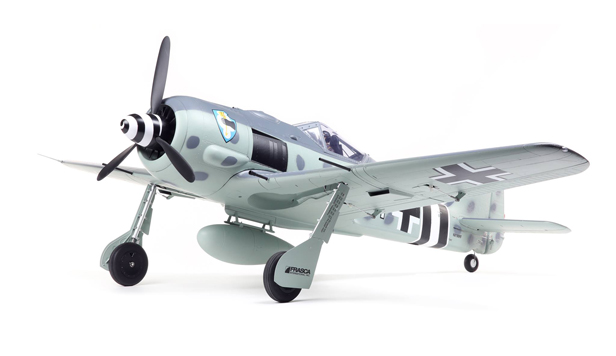 E-flite has announced the upcoming release of their first ever Focke-Wulf RC model, described as "the most detailed, best handling, and highest performance Fw 190A model yet!"
The 1.5m offering will reportedly include a removable drop tank, molded-in panel lines and guns; a factory-installed, high-power 6S-compatible brushless motor with large diameter 3-blade prop and simulated engine fan; Fits 6S batteries from 3200-7000mAh to deliver level flight top speeds up to 80+ MPH and nearly unlimited vertical performance; retractable main gear with scale-like length and shock-absorbing struts for operation from a variety of surfaces including grass.
This first-ever E-flite® Focke-Wulf model is based on a full-scale replica once owned by the late Rudy Frasca. Painted with the wartime markings of Austrian Luftwaffe pilot Oskar Bosch, the replica has been flown in west coast airshows and at the National Air Races in Reno. The E-flite Fw 190A 1.5m stands apart from all other RC model versions by delivering superior Extra Scale details, functional features and performance in a larger size, while being easy to assemble, transport and store. It's also equipped with a Spektrum™ Avian™ Smart ESC to deliver a warbird experience unlike any other!
The model will be available in three versions: PNP with Smart Technology, BNF Basic with Smart Technology and BNF Basic with Smart Combo. It appears that it will be available sometime in February.
Click below to check out additional photos and a promo video for the upcoming release.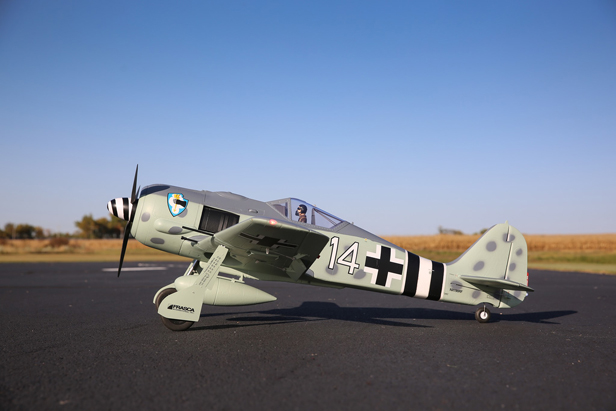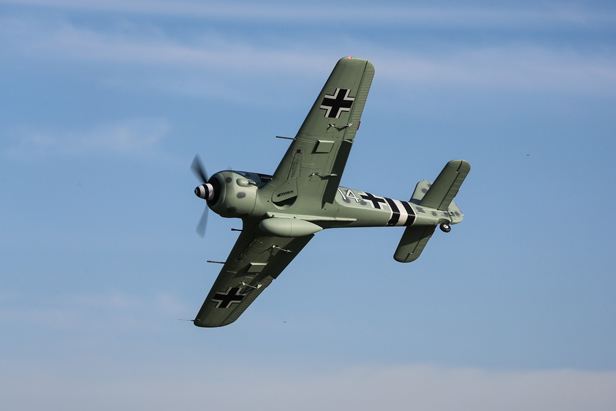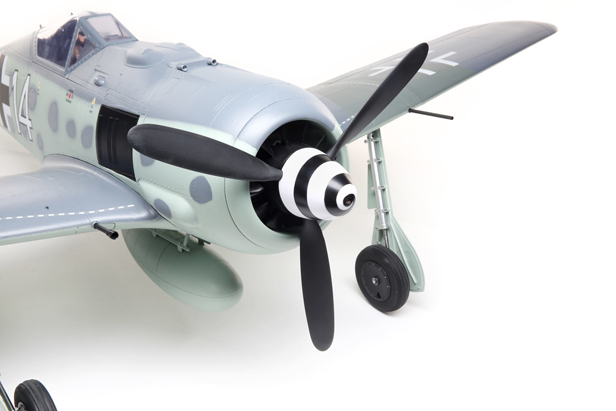 (via E-flite, HorizonHobbyProducts and Horizon Hobby)