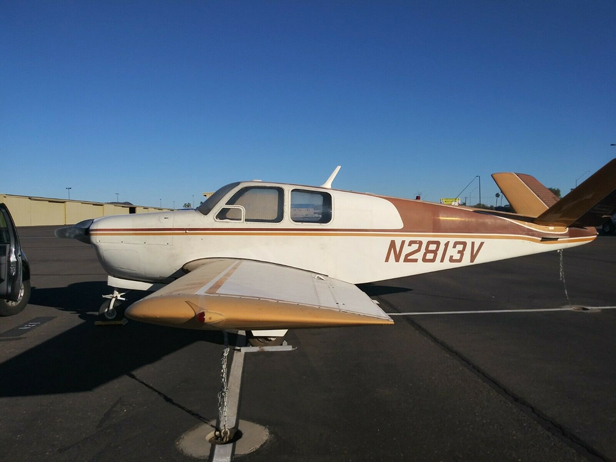 A 1947 Beech Bonanza with "low low hours" has been spotted for sale. The listing states (in part):
This is the barn find of the year. This bonanza has 1900ttaf and 900 smoh prop is 900 as well. found in hanger in Arizona with a inch of dust on it. the plane was bought as a flying example of a nice bonanza by a iunrated pilot that was working on his private. he took out the interior to have it redone and he took out the gauges in the panel to redo the panel in 1979 and of coarse he never reinstalled the stuff but he bought all brand new cables and gauges to go back in i have every nut and bolt and new cables and gauges to go back in. this plane has zero corrosion and is all original from 1979 i have all log books the engine runs smooth and starts right up i am in process of in depth annual. All new tires and tubes gear swings nice this is a very orig bonanza just waiting for someone to put the interior back in and put panel gauges in. Other than that it just doesnt really need a anything. no annual since 1979 very good low time plane that just needs a few things and you have a 50k plus airplane
The aircraft is located in Scottsdale, Arizona and is currently available for bidding. Click here to check out the complete listing.