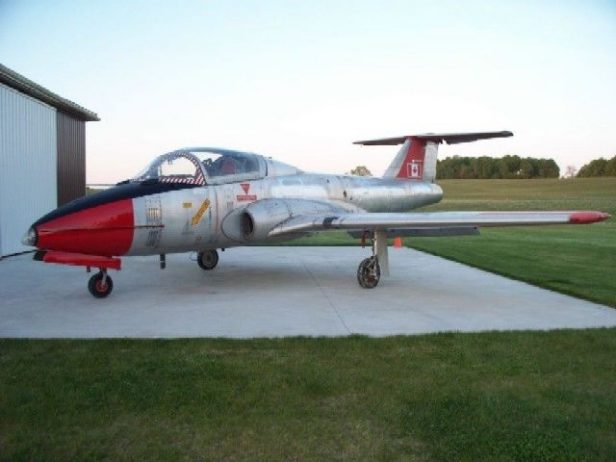 A CT-114 Tutor jet trainer has hit the market.
The aircraft is described as a complete airframe with "ejection seats, instruments, less engine and motor mounts." All logs and tech manuals are also said to be included.
The seller states that the aircraft is available as flying example or gate guardian, noting that they can offer service and parts location. Engineering, prints, mount construction, full painting and on-site installation is also said to be available for those interested in gate guard display.
The machine is located in Campbellford, Ontario, Canada, and is being offered for US$35,000. Two examples of the type are said to be available with worldwide shipping. Click here to check out the complete listing.