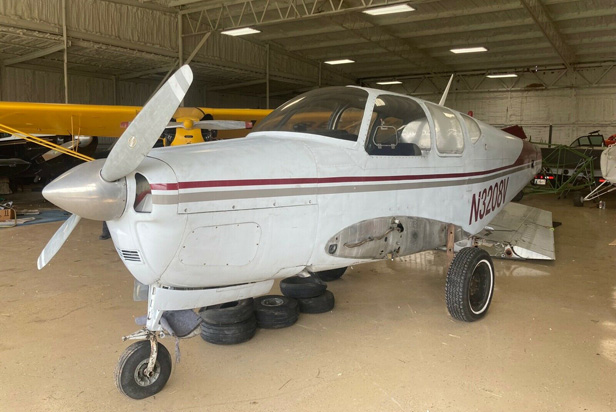 A 1947 Beech Bonanza 35 has been spotted for sale. The listing states (in part):
Be flying & ready for 75th anniversary at Oshkosh! Aircraft disassembled for transport. No damage. Nice paint will wax & look nice. No AD front spar. Speed slope. Nice interior. 2 KX-170Bs. Hydraulic prop. E-185 205hp. M style tips. Only 1953 TT. 395SMOH. 50 SPOH Last annual 2003. Been stored properly. Easy bolt together. Registration is expired & cancelled HOWEVER, AIC title company has handled getting it back to date. proof of submission included in pictures. Airplane will be registered again with the same N number. Control surfaces are good. 1 Ruddervators was reskinned.
The aircraft is located in Big Cabin, Oklahoma and is currently available for bidding. Click here to check out the listing.