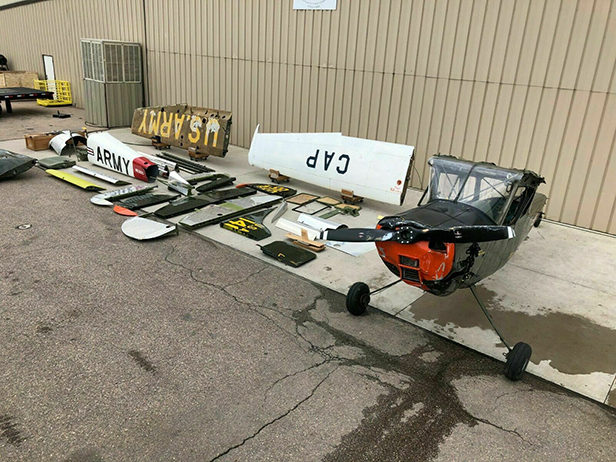 A 1957 L-19E / 305C Bird Dog project (S/N 24549 / N4431C) has hit the market.
The listing states that the machine has "some major damage" but includes "most of the parts needed to fix it." The airframe has a total time of 7,656.2 hrs, while the Continental 0-470-11 engine (S/N 6004) has 1,439.4 hrs SMOH. The aircraft reportedly includes a data tag and logbooks from 1957-present with original French books included.
The Bird Dog is located in Greeley, Colorado and is being offered as a no reserve auction. Click here to check out the complete listing, which also includes a list of damage and parts included with the sale.