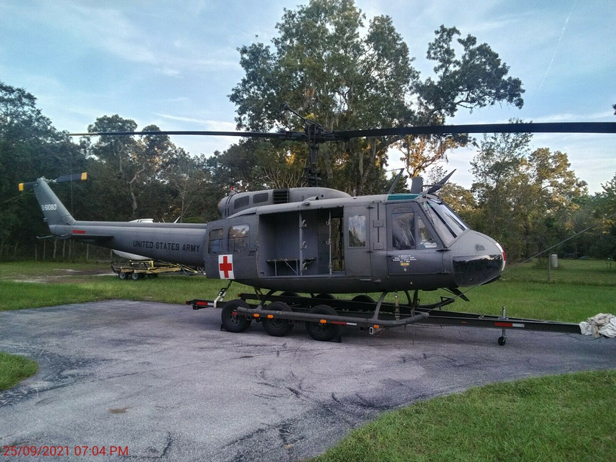 A Bell UH-1H Huey has been spotted for sale. The listing states (in part):
Bell UH-1H Huey for static display or possible restoration. This helicopter is complete for static display minus some non-visible interior components. The main rotor turns and flight controls move the engine is installed. I offer the option of selling for flight restoration as I have the logs and data plate. Please know that all of the main rotor, tail rotor, I 90DEG gearbox, transmission, engine, elevators and some instruments are non-airworthy and could not be re-used. They were installed for static display so, I would give some discount and remove them if you don't want them. This aircraft is not type certificated you must do that yourself. The aircraft does not have release papers but, it did have an N number registry so there is record of military release. Please know that the trailer is not included in the sale.
The machine is located in Tampa, Florida and is currently available for US $58,000, although bids are also being accepted. Click here to check out the listing.