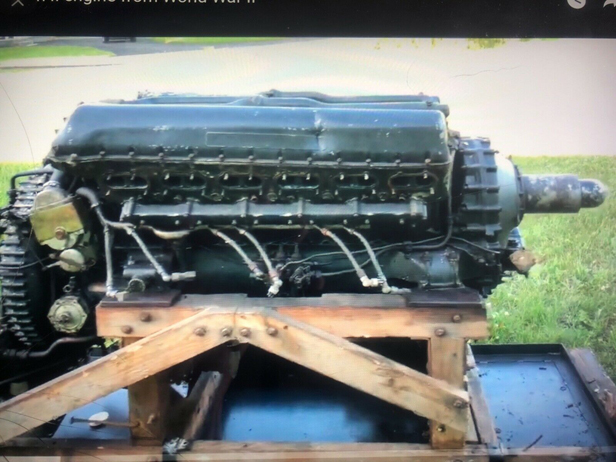 A Rolls Royce Merlin II engine has been spotted for sale. The listing states (in part):
Serial #1019. I purchased from a gentleman that bought it as a complete and running engine in 1946. It is being sold as is with no guarantee. It is an amazingly beautiful historical artifact on it's original shipping cradle. There is a steel shipping container measuring 54" high, 36" wide and 90" long. It weighs approximately 2000 pounds… This is one of the earliest intact Merlin engine that survived the war. A great addition to someones collection.
The engine is located in Kars, Ontario, Canada and is currently available for bidding. Click here to check out the listing.