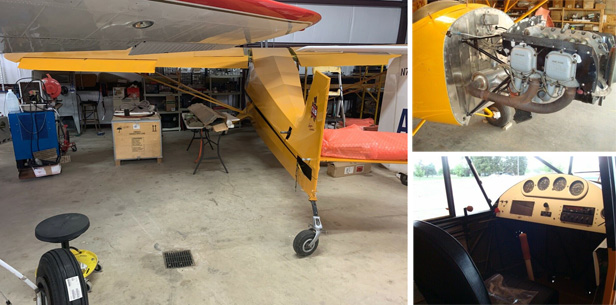 A 1947 Piper PA-12, (S/N 12-3314 / N4378M) has been spotted for sale. The listing states (in part):
Lycoming o235c1; Original, numbers matching airframe and engine, original logs, detailed records. 3150TT, 390SMOH, 0STOH, 0SPOH 1A90 metal prop. Airframe: All complete, only needs final assembly & rigging; All new cover, in PolyFiber, Cub yellow; Dual wing tanks; Sealed struts; New bungees; New leather all seats; New Cleveland wheels & brakes, Scott tailwheel, all new tires. Radios: Intercom system; KY197 digital com; KT76 TXP & ENC
The aircraft is located in Midlothian, Texas and is currently available for bidding. Click here to check out the listing.