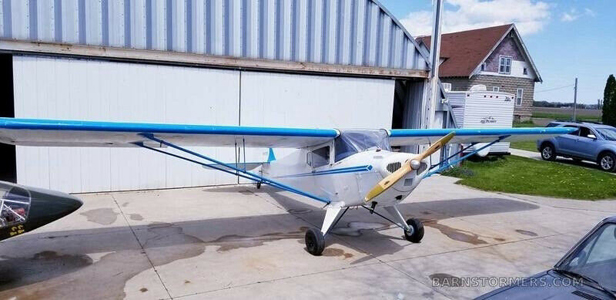 A 1946 Taylorcraft BC12D has been spotted for sale. The listing states (in part):
Registration#: N95758; Engine TT: 3058.6; SMOH: 1054.6; SCTOH: 160.7; PROP: 657.6; Cyl#1 76/80; Cyl#2 76/80; Cyl#3 78/80; yl#4 77/80; Slicks mags; Airframe TT-4038.6; ELT-Oct 2022; All AD's complied with Strut x-ray due 6/21/2022; Sellers Note: My airplane for the last 30 yr.'s always hangered; No Damage Reported, Always Hangered, Exceptionally Maintained.
The aircraft is located in Standish, Michigan and is currently available for bidding. Click here to check out the listing.