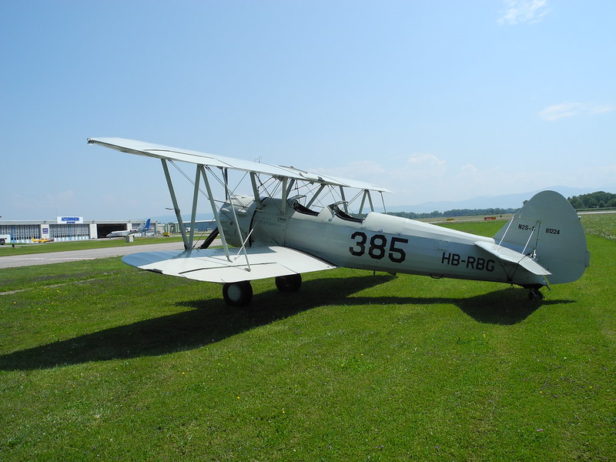 Boeing Stearman PT-13D/N2S-5 HB-RBG (S/N 75-5346) has hit the market.
This HB-RBG has been delivered by Boeing to the Argentine Marines (type 76D) and served there for 20 years as a combat trainer. After its time as a tow plane, the aircraft first flew in Switzerland in 1989 and became a symbol of the Aviation Museum Altenrhein where the plane is located since 1991.
According to the listing, the airframe has 4430 hrs TT, while the 450 hp Pratt & Whitney R-985-AN-14B engine has 190 hrs TTSO. The machine is reportedly equipped with a smoke system, two new parachutes and an avionics/ connectivity package consisting of VHF 8.33Khz, Mode S XPNDR FLARM and 406Mhz ELT.
The aircraft is located in Switzerland and is currently being offered for €150,000. Click here and here to check out complete listings.
(Photo: flightlog via Flickr)