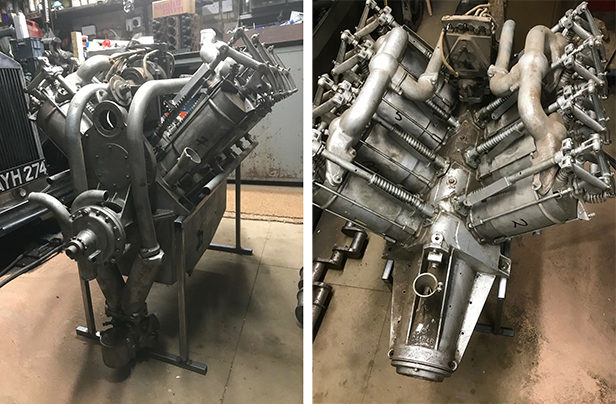 A 1918 Curtiss OX-5 engine has hit the market. The listing states (in part):
The engine is dismantled for inspection and loosely assembled to check completeness and photos. It is complete except for the two covers for the breather/oil filler trumpets. Berling magneto. Zenith carb. One lug broken on the base of one barrel. A bit missing from one exhaust guide. One gudgeon is a bit loose in one piston (fixeable by reaming and new pin). Pistons not scored and the rings a good fit in the grooves. White metal appears to be sound. All gears look to be in good condition. Some water pipe corrosion. Apart from the above mentioned items the engine looks serviceable. New crank ball-bearings. Advertised elsewhere. Collection only
The engine is located in Chipping Campden, UK and is currently available for £15,000, although offers are also being accepted. Click here to check out the complete listing.