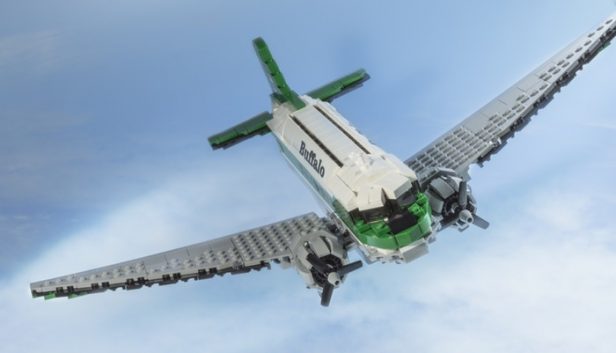 A Kickstarter campaign has been launched offering an impressive LEGO kit representing the iconic Buffalo Airways DC-3.
The kit is reportedly being produced in a limited run of 200 by ICHIBAN Toys and is touted as featuring a 21.7 inch wingspan, over 600 brand-new genuine LEGO pieces, functional landing gear, professionally designed step-by-step instructions and a laser-cut sticker sheet.
The Kickstarter campaign has been wildly successful, although, as of this writing, kits still appear to be available for a pledge of CA$269 or more.
Click below to check out a video of the production prototype.
(via Kickstarter)