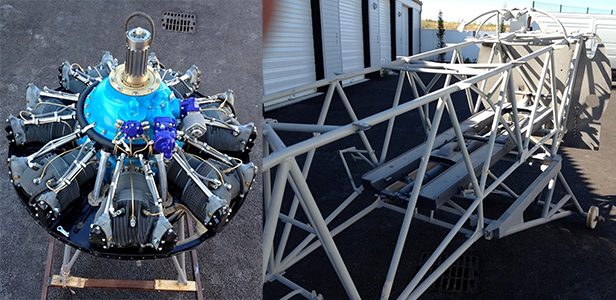 A 1952 Yak-11 full restoration project has hit the market.
The Yak-11 was a Soviet advanced trainer based on the Yak-3 fighter. The prototype performed its maiden flight in 1945 and the type entered service in 1947, eventually being used in combat by North Korea during the Korean War. It was retired in 1962.
This particular aircraft was reportedly found in the Egyptian desert some years ago and is currently in parts. It is believed to be about 80% complete and is said to be equipped with the original engine, which was fully restored in 2013.
The machine is being offered "as, where is" and is reportedly stored at the Airport of La Rochelle, France. It currently has a starting bid of US $60,000 and a "Buy it Now" price of US $115,000. Click here to check out the complete listing.