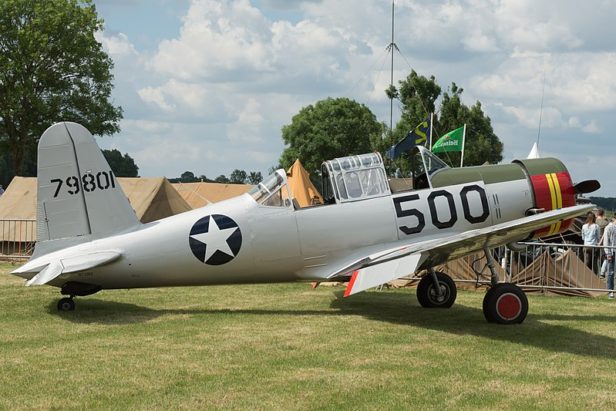 Consolidated Vultee BT-13B N71502, described as "meticulously maintained" and in "mint condition" has hit the market. The listing states (in part):
Imported into EU in 2015 and custom cleared. Intense IRAN during rebuilt in Germany by a professional aviation facility and over 15K Euro invested into new hardware, new fuselage belly skin, new Bendix starter motor and plexiglass. Aircraft paint chemically stripped, skin treated against corrosion, primed and repainted in 2016. New oil/ fuel hoses in 2017, propeller overhaul in 03/2018. Next annual 03/2020
The airframe reportedly has a total time of 5698, while the Pratt & Whitney R-985-14B engine has 747 hours SMOH in 2004 by Aero Engines. Additional features include Redline brakes, oil sump drain kit, AirWolf oil filter, custom covers for propeller, engine, canopy, wings and horizontal stabilizer. Towing cart.
The aircraft is located in Hamburg, Germany and is currently being offered for $150,000 EUR. Click here to check out the complete listing.
(Photo: Gerard van der Schaaf via Wikimedia Commons)