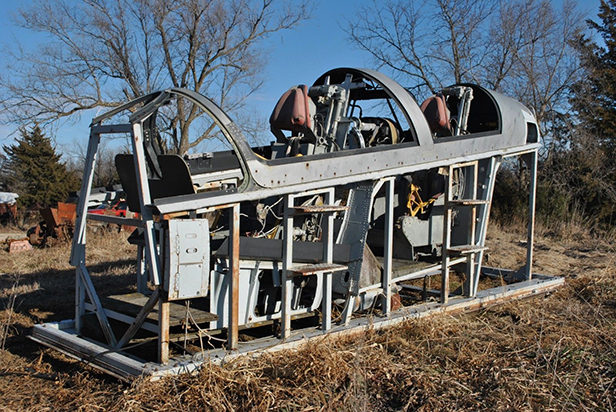 A vintage McDonnell F-101 Voodoo cockpit trainer with ejection seats has hit the market. The listing states:
This is a training station, has both ejection seats with the cylinders that eject them. Has rear instrument panel. Has a simulated front instrument panel. Great item for the Military USAF collectors man cave.
The trainer is located in Kansas and is currently available for bidding. Click here to check out the complete listing.