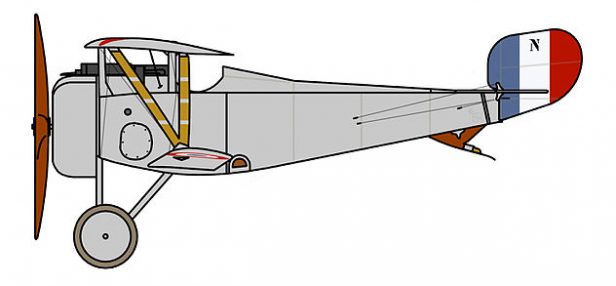 A "full-size" Nieuport 17 static reproduction has hit the market. The listing states:
If you need a cool WW1 fighter to hang from the ceiling of your bar or restaurant (or your living room), this is the plane for you. Full-size French Nieuport 17 replica, ready to hang. Includes with replica Le Rhone rotary engine and wooden prop, this aircraft weighs only 370 pounds! Hand-formed aluminum cowl, British markings, Vickers machine gun (non-firing, of course). Built by an artist, it includes a great piece of original, hand-painted art on the fuselage. Includes simulated (and real) "battle damage". NON AIRWORTHY, but completely DISPLAY WORTHY.
The reproduction is located in new Mexico and is currently available for $5,000. Click here to check out the complete listing.
(Image: NiD.29 via Wikimedia Commons)