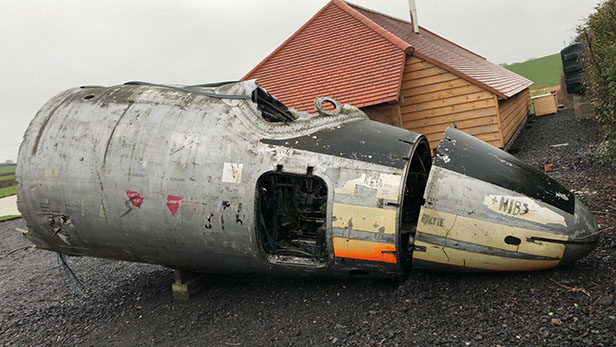 A Canberra forward fuselage / cockpit has hit the market.
The listing states that the section is for parts and is non functional. The complete cockpit and nose showing in picture is "1000 on collection," while the forward nose section is available for 600.
The section is located in Belfast, UK. Click here to check out the complete listing.