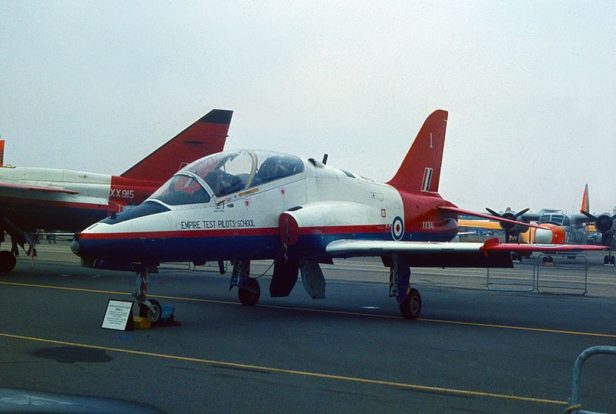 BAe ASTRA Hawk T1 XX341 is currently available for sale. The machine was built in 1981 and has reportedly amassed 2871 airframe hrs with 4631 landings. The listing states (in part):
XX341 is a one of a kind aircraft known as the Advanced Stability Training and Research Aircraft, ASTRA Hawk for short. XX341 was one of 3 BAe Hawk T1 aircraft ordered for the Empire Test Pilot School in 1981. This example was the 1st Hawk delivered to the school. 3 years later the aircraft was chosen to be radically modified to become the ASTRA Hawk.
The aircraft is described as "an externally complete static display/museum exhibit" in "very clean and tidy external condition." It was "recently retired and never kept outside." It is located in England with pricing available upon request. Click here to check out the complete listing.
(via Jet Art Aviation, Ltd. Photo: wiltshirespotter / CC BY-SA via Wikimedia Commons)