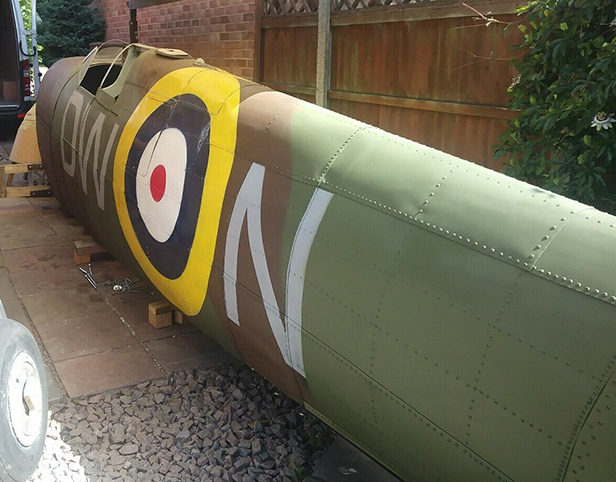 A hand-constructed, full-scale Spitfire fuselage reproduction "from engine bay back" has hit the market. The listing states (in part):
Serious boys toy project. Full sized spitfire fuselage; hand made & metal not fibre glass. Top quality.. But took over the makers life so offered as an ongoing project. Got lots of notes & spitfire books on the project to help next person along. Not built to fly. Would make excellent belly land display project & durable outdoors as metal & internal wooden framework.
The project is located in Suffolk, UK and is currently available for £4,999, although offers are also being accepted. Click here to check out the complete listing.