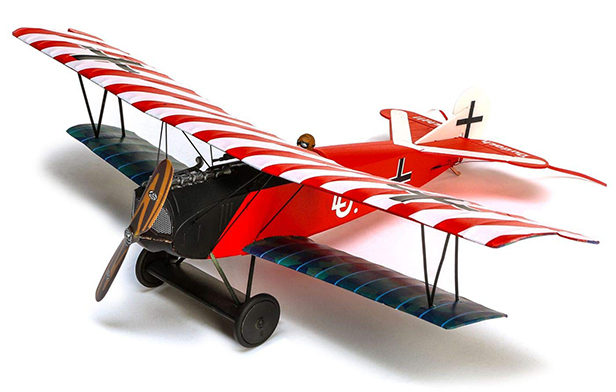 This summer, Flyzone released a new Fokker D.VII ultra-micro RTF RC model.
The model is described as "fully factory-assembled with everything you need to fly right in the box," while offering "flight performance that's ideal for indoor areas like a gymnasium."
The offering reportedly boasts lightweight construction; an optimized design with outstanding control using three channels and an installed ultra-micro power system which delivers "a wide speed range and impressive flight times." It also includes a compact transmitter with glitch-free 2.4GHz technology and a convenient, built-in 1S LiPo flight battery charger.
The Flyzone D.VII wears the livery of Ernst Udet's famous "Du doch nicht!!" machine and includes transmitter, 1S LiPo battery and (4) AA transmitter batteries.
Product Page ($79.99)