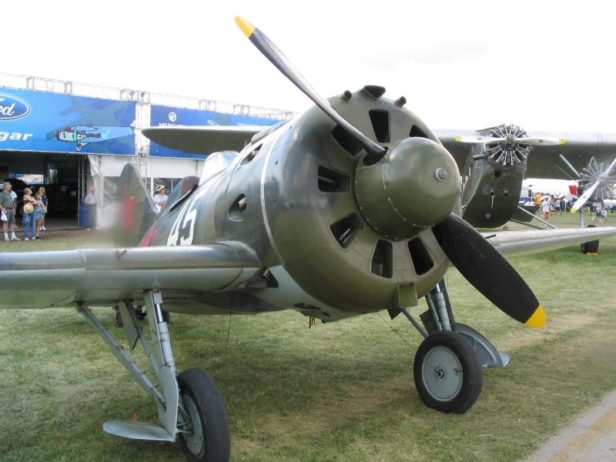 Polikarpov I-16 N30425 (S/N 2421645) has hit the market. The listing states (in part):
This aircraft was rebuilt in Russia by the original factory for the Alpine Fighter Collection in New Zealand. The Alpine Fighter Collection recovered the remains of 6 I-16. Currently based in Midland Texas. The aircraft will need overhaul of the installed engine. A second spare core engine is included.
The airframe has reportedly amassed 50 hrs since new, while the ASH-62 engine has 50 hours since overhaul. The machine is currently available for $375,000. Click here to check out the complete listing.
(via Trade-a-Plane Photo: BACbKA via Wikimedia Commons)