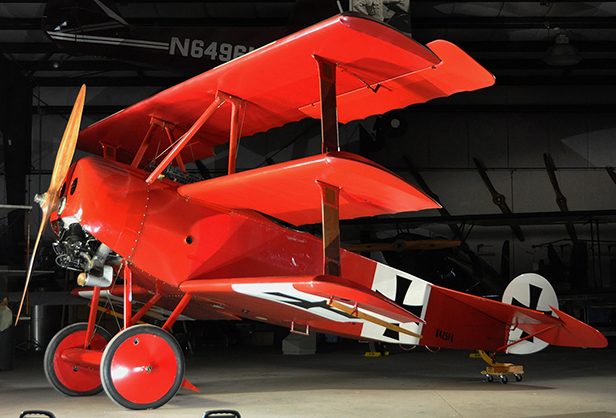 Owls Head Transportation Museum of Owls Head, Maine has released a new video detailing the ongoing restoration of their Fokker Dr.1 reproduction.
The aircraft was built in the 1970s by Kenneth Cianchette and performed at museum events until 2014, when it was discovered that considerable repairs were needed. The museum ran a successful Kickstarter campaign to cover associated costs. As the video below shows, an overhauled Warner radial engine has been acquired and the fuselage is awaiting sandblasting, covering and painting. The wing panels have been shipped to upstate New York for covering by Brian Coughlin, who also covered the ailerons and tail surfaces.
It is hoped that the machine will return to the air by the end of the 2018 season.
To see more of the triplane project, check out issues 3 and 6 of The Flying Machine journal.