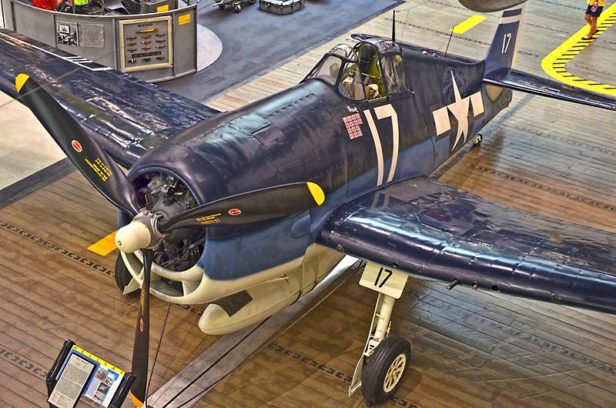 On Friday, Naval Air Station Wildwood Aviation Museum reported the arrival of a new acquisition in the form of F6F-3 Hellcat B/N 66237.
This particular aircraft was constructed by Grumman and assigned to VF-20. On January 12, 1944 it ditched at sea near San Diego during a training mission, sinking to a depth of 3,400 ft. It was recovered in 1970 and displayed at the San Diego Air & Space Museum, followed by the Florida-based National Museum Of Naval Aviation.
The museum, located at Cape May Airport in New Jersey, was recently offered the aircraft, which is said to be approximately 80% restored. The museum plans to launch a new project to restore the aircraft "in the most accurate manner possible" for display. When complete, it will wear the colors of of the Hellcat flown by LTJG Arthur Ray Hawkins of VF-31 who was credited with downing seven Japanese aircraft.
Click below to check out photos of its recent arrival at NAS Wildwood.

A fundraising campaign has been launched to help cover the associated costs, which includes restoration and transportation from Florida to New Jersey.
(via Naval Air Station Wildwood Aviation Museum Additional Information via Pacific Wrecks and Warbird Registry Top Photo: Tomás Del Coro from Las Vegas, Nevada, USA via Wikimedia Commons)