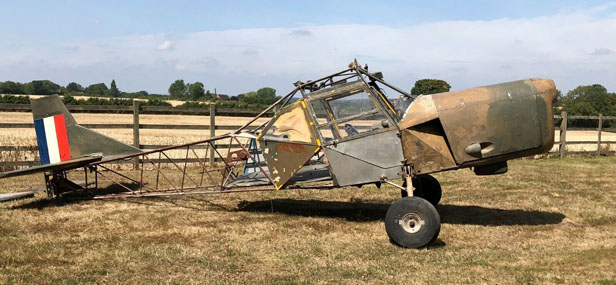 A unique collection of two Auster Mk9 fuselages "with wings to match" are for sale either individually or as a pair. The listing states (in part):
Unique aeroplane fuselage. Can be used for Glamping Pods, Caravan Teardrop trailer. We bought two of these fuselages to build into two aeroplane shaped small caravans. We appeared on George Clarke's TV show for Chanel 4 Amazing Spaces. With the one and only Camper Copter called Hette. Our idea was to take the two Mk9 Austers we call the twins and convert them into two beautiful small caravans on the Chanel 4 show, unfortunately we have other projects that just have to be done and so the twins TV appearance will have to wait till you are ready. We have several trailer options for you to build the aeroplanes onto. Other parts that we have purchased in anticipation of the project can be included if required. One is exactly as shown in the first picture. Including the undercarriage, doors, floor, tail and nose cone. The other is similar with a shorter tail, no undercarriage. It does include doors, floor and nose cone. Both are available separately or together for a discount. Also available wings to match.
The aircraft are located in Rugby, UK and are currently being offered for £5,000, although offers are also being accepted. Click here to check out the complete listing.