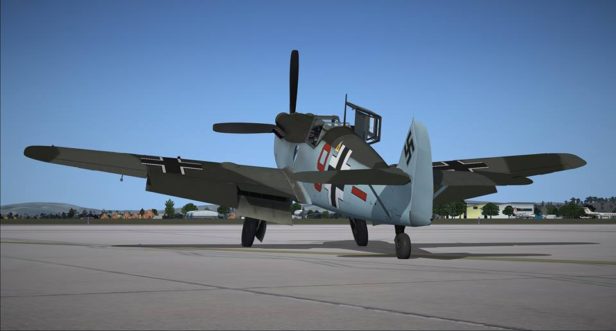 Flight Replicas has shared an update on their upcoming Rolls Royce-powered HA-1112 Buchon for FSX and P3D.
The developer states that the project is taking "a little longer to complete" as it was decided to do the original Spanish Ejército del Aire version of the aircraft, which are nearing completion. The more modern examples of the aircraft are reportedly "ready for delivery."
As previously reported, Flight Replicas is also developing a Bf 109 G-6, the "basic" mid-production version of which is now complete. According to the update "the only items remaining are to bring the other versions (eg. early and late production, etc.) up to the same standard."
If all goes well, release of the new machines "shouldn't be too long now."
Click below to check out new, WIP screenshots of the Buchon.

(via Flight Replicas)