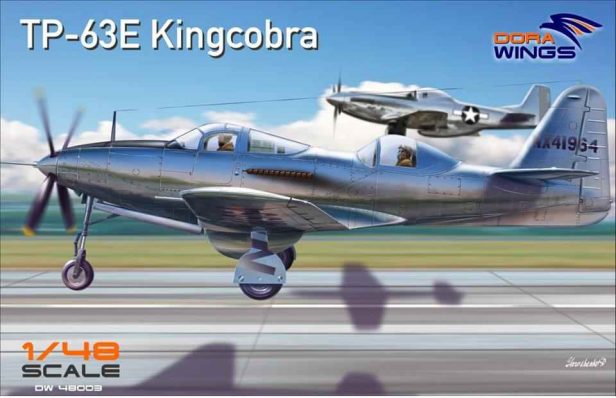 Dora Wings / Arsenal Model Group has announced that its new tool 1/48 TP-63E Kingcobra model kit will be released sometime in early January.
As previously reported, the two-place Kingcobra was constructed by Bell for internal use. the machines were a modification of the P-63E-1 which saw radio equipment relocated into the armament bay to accommodate a second cockpit behind the engine. Two examples were ultimately built bearing civilian registrations NX41963 and NX41964, both of which will reportedly be represented in the new release.
The company also plans to release additional 1/48 and 1/72 versions of the P-63 A/C/E – several of which will reportedly be available by the end of the month.
(Dora Wings via AeroScale and BritModeller)