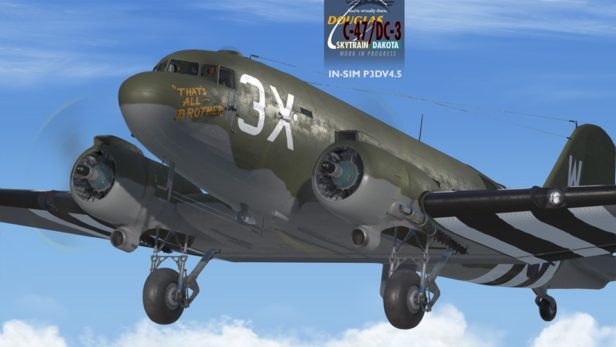 Flight simulation developer Aeroplane Heaven has shared an update on their upcoming Douglas C-47 for P3DV4.4+.
As previously reported, the product is touted as "the most detailed, Hi-Definition models of this aeroplane ever produced" and will focus on the historic C-47 "That's all Brother," which led the armada of Skytrains across the English Channel to Normandy on June 6, 1944 (C-47 Military and DC3 Dakota civilian versions with a wide choice of liveries will reportedly be included).
The new update provides a selection of WIP screenshots, including the re-built P&W "Twin-Wasps" in their cowlings and extended tropical filters. The team also notes that flight testing has begun, with tweaking underway on PBR effects inside and out.
Click below to check out additional screenshots.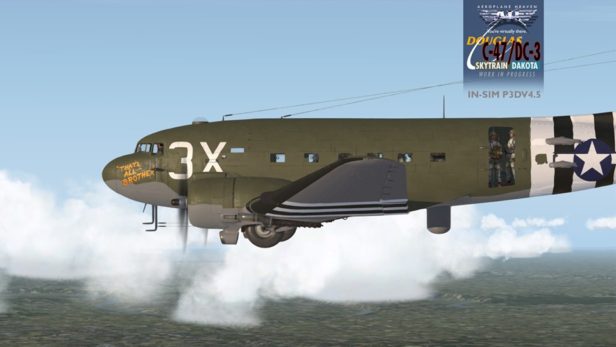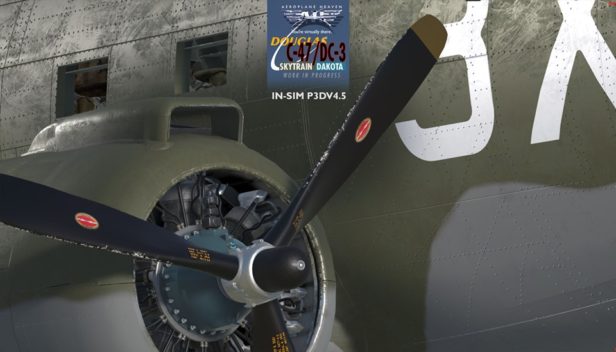 (via Aeroplane Heaven)