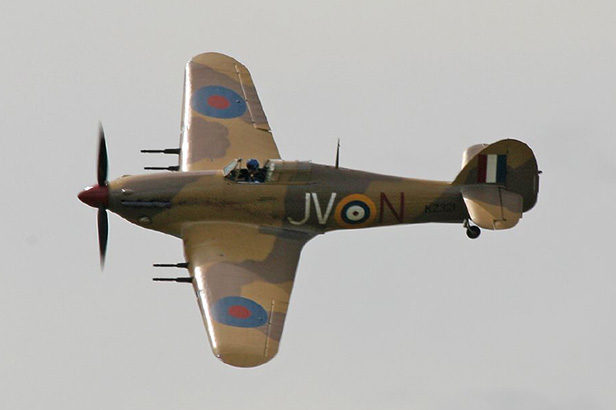 On November 4, Hawker Hurricane KZ321 (OO-HUR), which is believed to be the only airworthy Mk IV in existence, completed two successful flights from Brasschaat airfield near Antwerp, Belgium.
As previously reported, the machine was built by Hawker Aircraft Ltd. sometime after 1942 and delivered to No. 6 Squadron RAF in 1943, serving in Greece, Italy and Yugoslavia before the end of WW2. It was abandoned in Israel in 1947 and was recovered decades later from a Jaffa scrapyard by Warbirds of GB, Ltd., who returned it to the UK in 1983.
In 1991, the Hurricane was acquired by The Fighter Collection of the Imperial War Museum. Restoration by Hawker Restorations, Ltd. commenced in 2001 and the aircraft was returned to "zero hour condition" using original and refurbished parts. It performed its first post-restoration flight in 2003 and was operated by The Fighter Collection until acquisition by Vintage Wings of Canada in 2006. The machine was recently sold to a Belgian owner and arrived at the FAST Aero shop in Brasschaat in May, where it was prepared for its return to flight.
Click below to check out a video of the machine returning to the air.