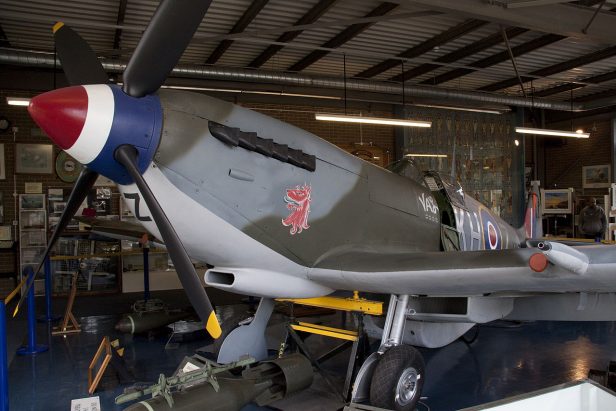 The Spitfire and Hurricane Memorial Museum in Kent has confirmed the installation of a functioning, full-scale Spitfire cockpit simulator that is slated to begin operation this year.
The simulator, which is situated directly beside the collection's Spitfire Mk XVI(LF) TB752 (pictured above), will reportedly allow visitors to to try their hand at conducting a complete flight while also getting an idea of what it was like for pilots who flew the iconic warbird during WW2. Utilizing authentic controls and a large format display screen, the simulator is said to recreate engine torque effects as well as landing challenges presented by the Spitfire's narrow undercarriage. The red-out and grey-out effects of excess G-forces are also said to be represented.
The £15,000 fundraising goal for the simulator was met with assistance from local charities, businesses and visitors and it is hoped that it will help continue the museum's mission to engage, educate and inspire the local community while also securing funds that can be reinvested in the museum.
It is not yet known how much it will cost visitors to use the simulator, although bookings will reportedly begin on launch day, April 1, which coincides with the centenary of the RAF.
Click below to check out additional photos.

Support is still being sought for the fund, and any additional money raised will reportedly go toward securing virtual reality technology and improving the simulator's graphics.
(Spitfire and Hurricane Memorial Museum and The Manston Spitfire Experience via Kent Live and The Isle of Thanet News Top Photo: Tony Hisgett via Wikimedia Commons)