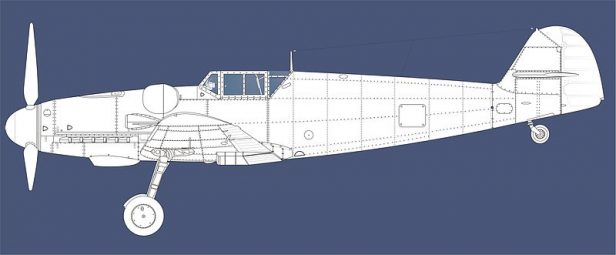 Yesterday, Messerschmitt BF-109G-6 D-FMGS performed its first post-restoration flight from Heringsdorf Airport with pilot Klaus Plasa at the controls.
The Daimler Benz 605A-powered aircraft (S/N 440738) was built by Wiener Neustädter Flugzeugwerke in 1944 and is said to be the only original, airworthy example of the type in existence. It served with Jagdgeschwader 27 and crashed on May 29, 1944, being recovered for a restoration project that commenced in Austria in 2007. In 2013, the machine was acquired by Air Fighter Academy of Zirchow, Germany who continued the project along with MeierMotors GmbH of Eschbach, Germany. It is currently based at the Hangar10 collection on the Pomeranian island of Usedom.
Click below to check out newly released images and a video of the flight.

As of this writing, the machine remains listed for sale with a price of €4,950,000.
(via Hangar10 and Martin Glöckner Top Image: Björn Huber via Wikimedia Commons)