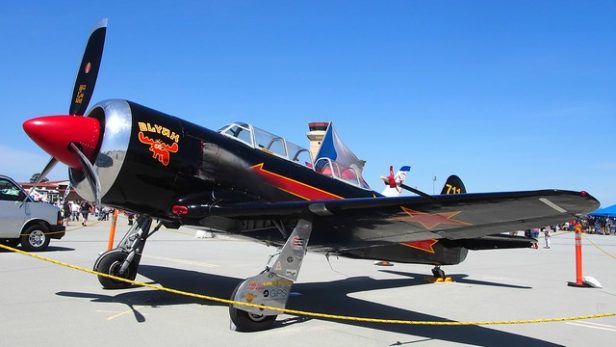 A restored 1952 Yak-11 with R-2000 conversion (N2124X S/N 102146) has hit the market.
The aircraft is described as "one of the most updated and user friendly YAK aircraft available" and reportedly boasts "very expensive updates" including hydraulic brakes, a custom 16 gallon oil tank and extra fuel. The airframe is listed as having 5,423 hrs TTSNEW, while the Pratt and Whitney R-2000-4 engine has 1100 SMOH – 60 since lower end overhaul by Anderson Aeromotive (2013).
The machine is located in California and is currently being offered for US $375,000. Click here and here to check out complete listings.
(Top Photo: Jack Snell via Flickr)