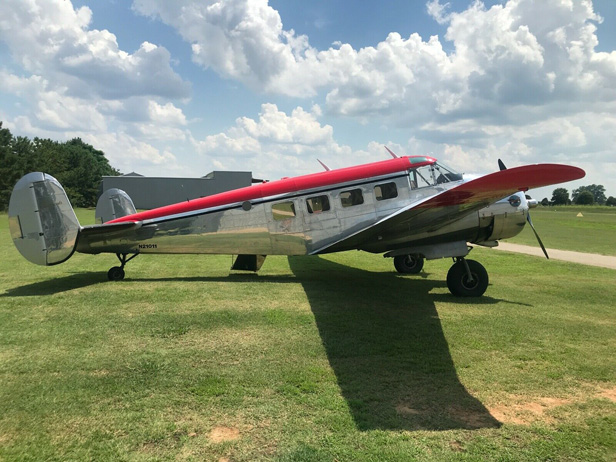 A 1957 Twin Beech E18S described as "low times, annualed and flying" has hit the market. The listing states (in part):
First Class bird. Pics are currant – taken 6\2020. No excuses, currant and flying. 1957 Twin Beech E18S, N21011, Total time (EST times) 9400, P&W985's 350/600, props 20, Garmin 530, Garmin 496, Kx155, King Kt76A, PS PMA7000B, Traffic-watch, Fuel computer, Holds 400g, Logs/manuals/catalogs included. In annual – flying regularly, Tall cabin – lots of room. 8 seats. Search tail number on video site for a walk around and it taking off.
The machine is located in Fort Valley, Georgia and is currently being offered for US $199,500, although offers are also being accepted. The listing also states "might trade for trawler / yacht." Click here to check out the complete listing.