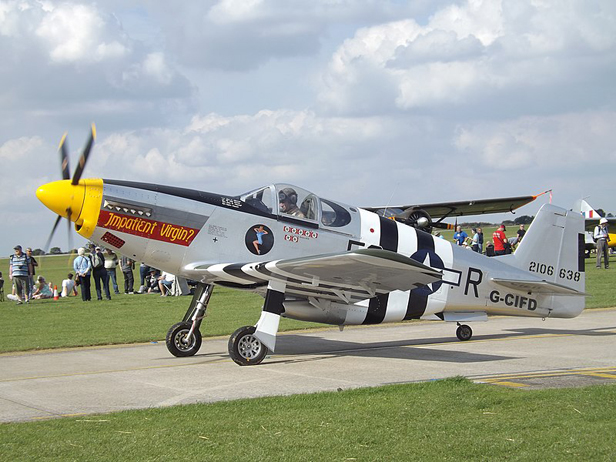 A "fully airworthy" Titan T-51B has been spotted for sale. The listing states (in part):
Superb Honda V6 powered Titan Mustang 'B' Model. 250hp. Single seat. This aircraft has very easy flight and ground handling characteristics and would be suitable for anyone with moderate tail dragger experience inspire of its relatively high performance. 185 hours flown; a fully sorted aircraft. 35-40 l/hr at moderate rpm and 165 – 175 mph cruise. Great air display machine with highly impressive ROC. Whirlwind C/S prop, authentic look and feel including cockpit area…

Featured in Pilot Magazine and LAA magazine. Winner of two Commendations at LAA Rally. Located at Shobdon. Regularly requested to perform at D-Day flypasts in Normandy. All build and Logbooks available for inspection. All paperwork up to date. Aircraft available for inspection…
The aircraft is located in Hereford, United Kingdom and is currently available for bidding (offers are also being accepted). Click here to check out the complete listing.
(Photo: James from Cheltenham, Gloucestershire, CC BY-SA 2.0 via Wikimedia Commons)