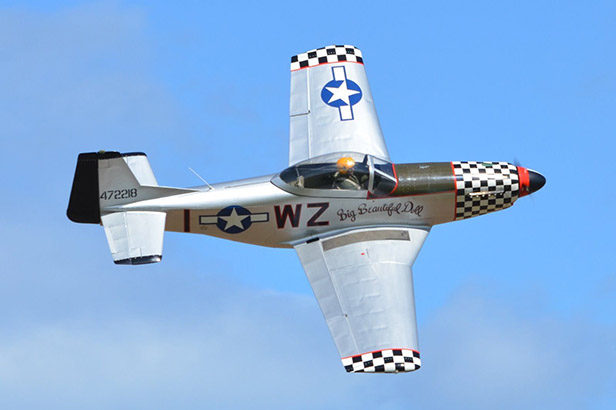 A 75% scale Titan T-51 Mustang has hit the market. The machine was reportedly built nine years ago from the famous Titan kit and was constructed over a 2500 hr period using "all new items." The product description states (in part):
Very easy to fly, Take off and land, retractable landing gear/hydraulic driven by an electric pump… Total hours on engine and airframe 350, Rotax 912s powered so economical and reliable, 110 Knots economy cruise vne 160 knots, aerobatic +4.4 g -2.2 cleared UK, 100 ltr of fuel capacity, 10 months permit to fly, 2 seater dual control minus rear rudder pedals. There are some things that need attention but she's flying, Mainly cosmetic but its never bothered me. She always gets lots of attention wherever I take her. Amazing short field performance, I operate out of 720 feet & due to location and obstacles I have to land in a south easterly direction so it means I usually land with a tail wind & still down & stopped in less than 720 feet. She's not been updated with 833 radio.
The aircraft is based in south Norfolk, UK and is currently available for £75,000. Click here to check out the complete listing.