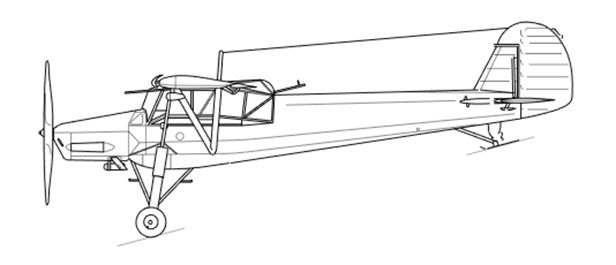 Storch Fi 156 G-BPHZ, currently under restoration in the UK, has hit the market. The description states:
Under restoration at Retrotec with an original Argus engine. Post-war use with French (as F-BJOC) as an Argus engined MS 500 with all the evidence of German manufacturer's specification, including side opening doors, and many other brackets and parts not always seen on MS 502 and 505. Later on BJOC was converted to MS 505, but the original MS 500 data plates is still affixed and is a war-time German design. Most minor components and assemblies (for example the undercarriage and control brackets) are German Fieseler 156 marked. Tail number 1827. Original rear gunner's ring for MG 15.
The airframe can reportedly be rebuilt "as a Fi 156 C1 with a guaranteed genuine identity if preferred," and will include "metal wings and empennage for practicality, but the fuel lines from the wing tanks will be routed as on the Fi 156 specification." The description also states:
* The engine is being rebuilt in our engine shop to the highest achievable standards.

* Side opening door refitted.

* All German instruments, electrics and fuel controls.

* Dual control (optional, but we have the parts)

* Rear Gun ring (original MG 15 with sights and correct handle. Saddle drum magazines and mounting storage brackets all available as an extra).

* Forward facing rear seat, but dual controls can be deleted from the specification and the correct rear-facing gunner's seat can be supplied instead.

* Original German wheels to be fitted, but the larger diameter MS 500 wheels can be supplied and are believed interchangeable.

* The Price to complete in stage payments is £500,000 (plus UK VAT if applicable) and is fixed (subject to conditions).
For additional information and contact details, check out the GlobalAir and Aero Vintage Spares listings.
(Image: Kaboldy from Wikimedia Commons)