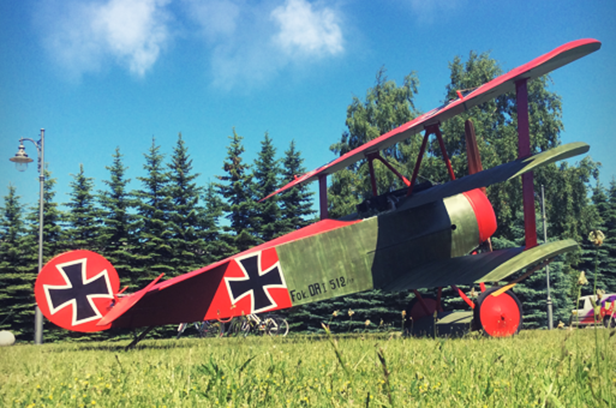 A full-scale static Fokker Dr.1 reproduction is available for sale. The listing states (in part):
With extensive research and skilled craftsmanship we have built an accurate Static Replica using original construction plans. Every bit of detail you would have found in an original, you'll find in this example. We have constructed nearly every individual part, using the same materials and processes that were utilized in the original design, e.g. Linen cover, linden wooden wing ribs, replica of static engine made from cast aluminum: Oberursel Ur.II rotary engines with Wooden propeller Axial Berlin from Ash and Walnut. As a reference the replica was presented during "AERO Friedrichshafen 2017" exhibition and in "Polish Aviation Museum" in Krakow.
The machine is located in Poland and is currently available for US $88,900, although offers are also being accepted. Click here to check out the complete listing.