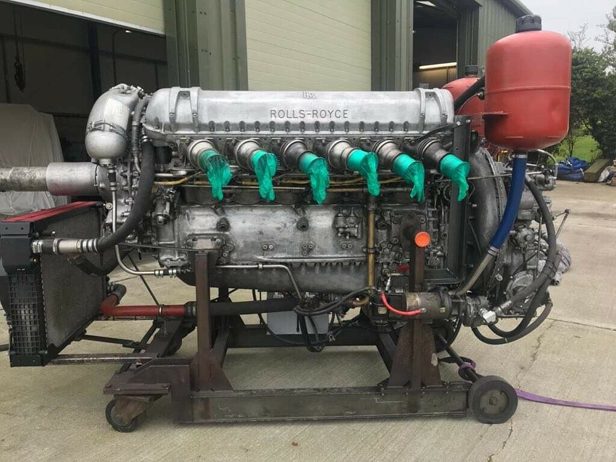 A Rolls Royce Griffon engine described as "complete, must see" has been spotted for sale. The listing states (in part):
This engine is complete and in excellent running order with all parts to complete a ground running engine. 2 full propeller sets with 6 brand new blades – Still sealed in their protective bags in the original RAF packing cases from 1989, (the propellers have every part needed to fit them to the engine which includes a very rare propeller fitting kit. This is probably one of the only complete Griffon engines with propellers for sale in this condition within the whole of the UK if not further.
The engine is located in Market Weighton, United Kingdom and is being offered for £30,000. Click here to check out the complete listing, which includes additional photos and information.