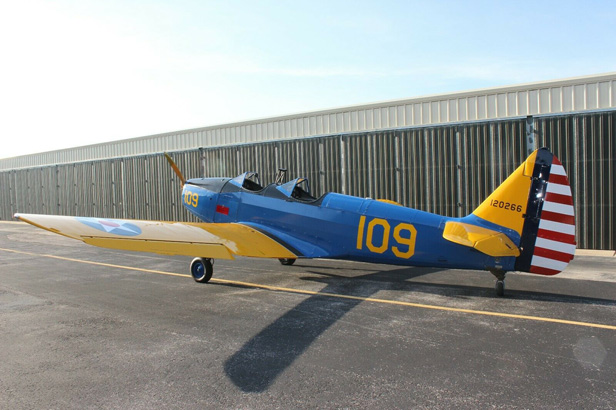 A 1941 Fairchild M62A PT-19 has hit the market. The listing states (in part):
…meticulously maintained and cared for. Historically speaking, this aircraft was on the assembly line, at the Fairchild Plant, when the United States entered World War II, December 08, 1941. The Aircraft was delivered to the U.S. Army Air Corps, Bonham Field, Texas, 302d Squadron, late December 1941, for use as a primary flight trainer. An absolute pleasure to fly! Ranger 200HP inverted 6 cylinder engine with great cylinder compression, operates flawlessly. Designed with a wide main gear stance to reduce the possibility of ground loop. Very easy to land and control on the ground, with rudder controlled tail wheel.

A complete set of logs dating from civilian release September 04, 1945, are included. No damage history. As of June 23, 2020, TTAF 3751 SMOH 215.5. Mark Denest restoration 2001, with restoration photo album.
The aircraft is located in Huntsville, Texas and is currently available for bidding. Click here to check out the complete listing.