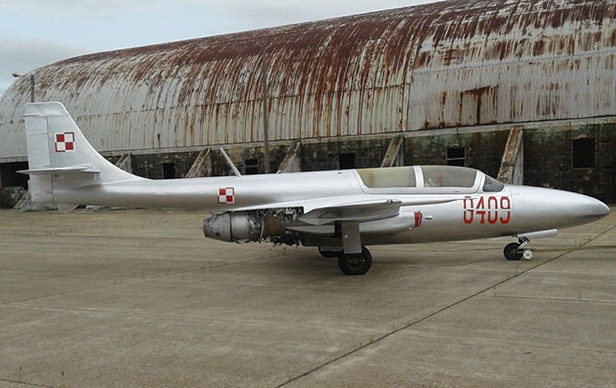 A cold war era TS-11 Iskra Polish jet trainer (N409J) has hit the market. The product description states:
This warbird self starts easily, runs and looks great, currently registered in my name. Fully aerobatic, pressurized, oxygen, smoke system, ejection seats neutered .23 mm. cannon was removed. Switches and connectors for rockets intact. Times appx. airframe 2572, engine 471 SMOH. All logs since importation. Logs for military time for these planes are classified and not available. Copy of operations limitations, POH, maintenance program, parts manual, service manuals for airframe and engine and airworthiness certificate present. Recent paint and front windscreen. All systems tested for ferrying except landing gear swing, and we expect that would pass as it runs off the same pump and no hoses there have been opened up. Excellent inventory of spare tires. Service trailer included with a spare canopy still in the crate and a hydraulic mule .Previously IFR, would need pitot static and altimeter, transponder checks updated.
The aircraft is located at Located at MIV in Millville, New Jersey and is currently available for bidding. Click here to check out the complete listing.