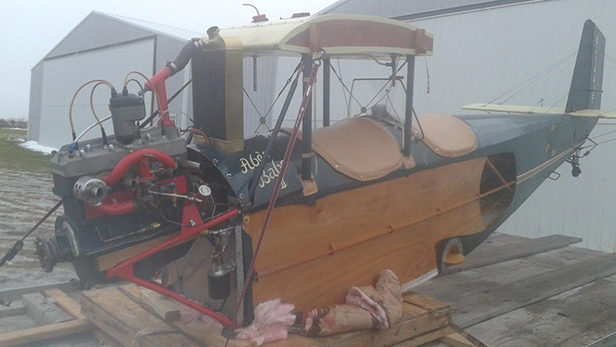 An example of the extremely popular Pietenpol Air Camper, a homebuilt aircraft originally introduced in 1928, has hit the market as a project/parts machine. The listing states (in part):
Damaged 2015 Pietenpol Air Camper with 92hrs TT; engine, propeller, and the engine mount are not included. Skin removed from the lower portions of the wings and portion of the fuselage for inspection. To my best knowledge the damages are limited to: lower cowling, landing gear legs, landing gear bracket, left wing – minor damage to the 1 rib (during aircraft transport), right wing – 2 ribs, 1 wing strut – slightly bent.
The Pietenpol is currently available for US $2,590, although offers are also being accepted. Click here to check out the complete listing.