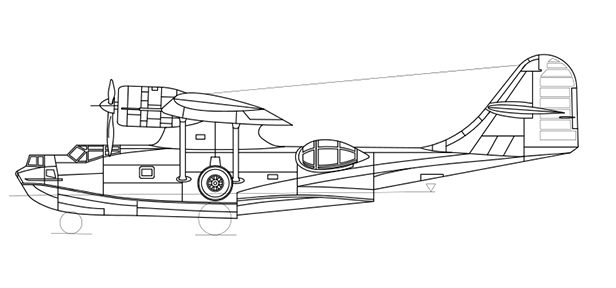 A 1942 Consolidated (Canadian Vickers) PBY Canso C/N CV 264 (CV 264 / N983CF) is currently available for sale as a project aircraft. The listing states (in part):
This PBY is currently stored disassembled in Florida, USA. The engines are in storage with Anderson Aeromotive, Idaho whilst corrosion repairs have been carried out on the hull. The entire exterior of the aircraft has been stripped back to the anodize… The Centre Section in very good condition. The hull has been paint stripped and inspected. All major areas of concern have been repaired… There are still areas of corrosion but they are either a simple stringer repair or skins needing replacement. These aspects are in need of attention and the aircraft is a great candidate for full restoration to flight.
The aircraft is currently being offered for US $350,000. Click below to check out the link to the listing as well as an image of the machine before restoration work began.

Click here to check out the full listing.
(via Historic and Classic Aircraft Sales Top Drawing: Kaboldy via Wikimedia Commons)