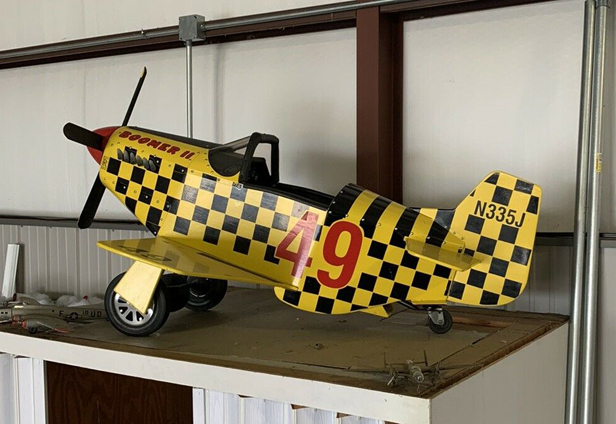 A "truly one of a kind" P-51 pedal plane has been spotted for sale. The listing states (in part):
This is truly a one of a kind P-51 Mustang Pedal Car Reno Air Racer Boomer II. This pedal car was made from the patterns and kit sold by EAA. It was built for my husband by a wonderful homebuilder who my husband believed was the best homebuilder he ever knew. It is painted as the mustang Boomer II that my husband raced in the Reno National Air Races. Condition is very good. It has only been pedaled around inside the hangar a few times by our granddaughter and has been up on this cabinet for the last few years.
The unique pedal plane is located in Owasso, Oklahoma and is currently being offered for US $3,750. Click here to check out the complete listing.