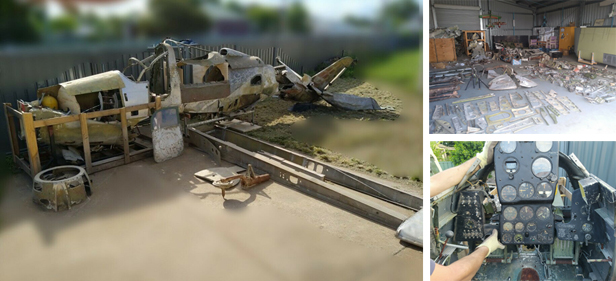 A "damaged Second World War fighter restoration project" has been spotted for sale which is further described as an "extensive collection consisting of several Bell P-39 Airacobra combat veterans of the Pacific War." The listing states (in part):
The main project consists of two P-39 fuselage hulks P-39D 41-6978 & P-39Q 44-3303, both of which were shipped to the Pacific theater in the Second World War. There are also parts from several D, F, L and Q aircraft and multiple identities.
Click here to check out the complete listing, which includes a lengthy list of parts as well as a number of additional photos. The collection is located in Maitland, NSW, Australia and is currently being offered for US $55,000. Worldwide sea freight is reportedly available.