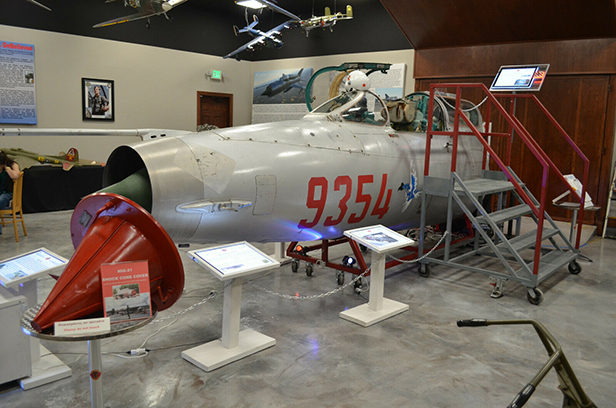 A "museum quality," two-seat MiG-21UM cockpit section "autographed by Ace pilots" has hit the market. The listing states (in part):
MiG-21UM 9354. It spent half of its life in the Warsaw pact then the last half with NATO. It is autographed by US Air Force Ace "Chuck DeBellevue and US Navy ace" Duke" Cunningham, both of whom gave presentations with the cockpit. Photos are included of them both signing the cockpit and of DeBellevue sitting in the cockpit. The cockpit interior is in beautiful and original condition
The cockpit is described as including a custom built metal stand with caster wheels, a boarding stair platform, an original Polish MiG-21 boarding ladder, an original Polish MiG-21 nose intake cover, white LED cockpit floodlights for museum settings and more.
The cockpit is located in Enid, Oklahoma and is currently being offered for US $23,000, although bids are also being accepted. Click here to check out the complete listing.