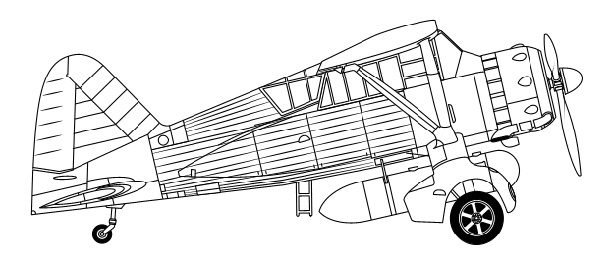 After "bubbling away in the background for many years," the Aircraft Restoration Company of Duxford is nearing the completion and first post-restoration flight of Westland Lysander V9312.
The aircraft was originally built in 1940 and operated with 612, 225 and 4 Squadrons before being converted into a target tug and delivered to Canada in 1942, where it saw service with the Commonwealth Air Training Plan. Following its final flight in 1944, the machine was acquired by an owner in Saskatchewan and placed in storage. It was later acquired by Kermit Weeks before being passed on to the Aircraft Restoration Company in 2003.
Following a "long, meticulous restoration" V9312's nine-cylinder Bristol Mercury engine performed its first test on August 8. The machine is now said to be "gathering pace and character with every passing moment" as its return to flight approaches.
Click below to check out a video of the recent engine test.
The Lysander's First Engine Run!

The Lizzie is alive…

At 6 o'clock this evening, under a perfect summer sky, the Lysander's 9 cylinder Bristol Mercury engine burst into life for the first time!

From the short first run we learn enough about how the engine is behaving to begin making the necessary setup adjustments to things such as fuel mixture, which will now be finely tuned until they are just right. But before all that begins in the morning, we'd just like to share this amazing moment with you all… What a milestone!

#engineeredtoinspire

Posted by Aircraft Restoration Company on Wednesday, August 8, 2018
(via Aircraft Restoration Company Additional Information via Aircraft Restoration Company Top Image: Emoscopes via Wikimedia Commons Thanks, Pascal!)