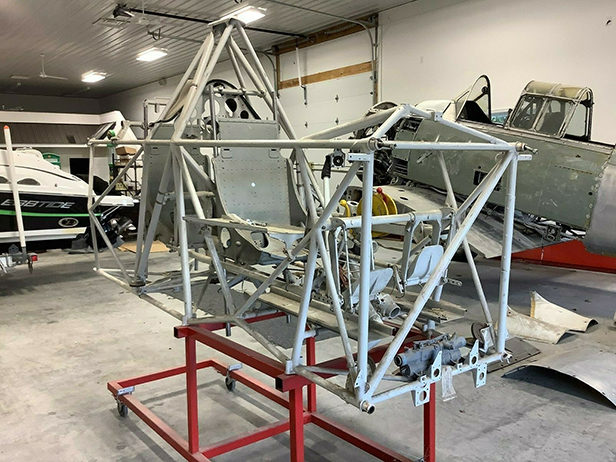 A "low reserve" SNJ-5/AT-6 Texan project is available for sale. The listing states (in part):
Registered T6 project. Will consist of tubular with all attached parts as seen, overhauled center section with new attach angles as pictured. Lt and Rt fuel tanks, a set of overhaulable wings for at6-d, a rear tailcone as pictured new surplus,vertical fin and a rudder you may pic from our selection a set of gear legs and knuckles and wheels, a fire wall,engine mount and a set of repairable cowling of your choice.
The project is located in Millsboro, Delaware and is currently available for US $35,000, although bids are also being accepted. Click here to check out the complete listing.