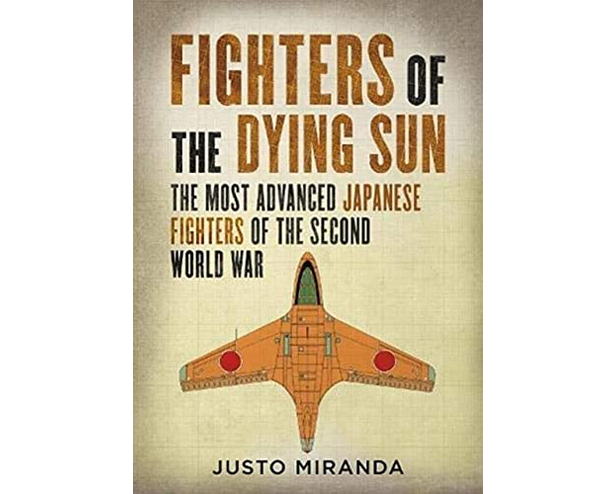 Fonthill Media and bestselling author Justo Miranda have released the new title Fighters of the Dying Sun which is described as "a previously unpublished compilation of forty-two advanced fighters developed in Japan during the Second World War."
The first B-29 flew over Tokyo on 1 November 1944. It was a photographic reconnaissance aircraft ironically named 'Tokyo Rose.' The Ki.44 fighters of the 47th Sentai took off to intercept it but as it turned out the Superfortress flew at such an altitude and speed that they could not reach it. The Ki-44-II-Otsu had been specifically designed for this type of interception and could reach the astonishing rate of climb of 5,000 m in four minutes; however it was not good enough. During the following ten months, a devastating bombing campaign of thousands of Superfortresses destroyed 67 Japanese cities and half of Tokyo.

The cultural shock and the political consequences were huge, when it was realized that the Japanese industry was not able to produce the specially heat and stress-resistant metallic alloys that were required to manufacture the turbo superchargers needed by the fighters in charge of defending the Japanese mainland. They lacked the essential chromium and molybdenum metals to harden the steel. This fact thwarted the manufacturing of numerous advanced projects of both conventional fighters and those derived from the transfer of German technology fitted with turbojets and rocket engines. They are thoroughly described in this book.
The 256 page book reportedly includes "a historical framework and performance details for each project for the bitter defense of Tokyo" and is "profusely illustrated with technical drawings and gives exhaustive coverage on different models and variants."