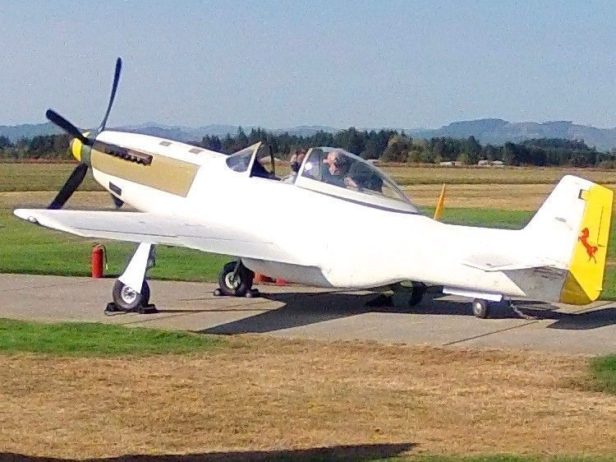 A Fighter Escort Wings Replica P-51D Mustang has hit the market. The product description states (in part):
FEW P51D Mustang, 2/3 size replica, composite construction. Almost ready for sign-off. Taxi tested. Experienced builders wish to sell as a project rather than as flying aircraft. Airframe largely complete, and primed ready for topcoat. All systems installed and functional. Some minor finish details and avionics to be completed. Weight & balance as per specifications. Engine 383 cu.in. Chevrolet bowtie cast iron small block stroker, professionally built by experienced race-engine builder.
The machine is reportedly equipped with an "actual P-51 electrical panel" while offering "exceptional workmanship throughout." It is located in Hillsboro, Oregon and is currently being offered for US $165,000, although bids are also being accepted. Click here to check out the complete listing.